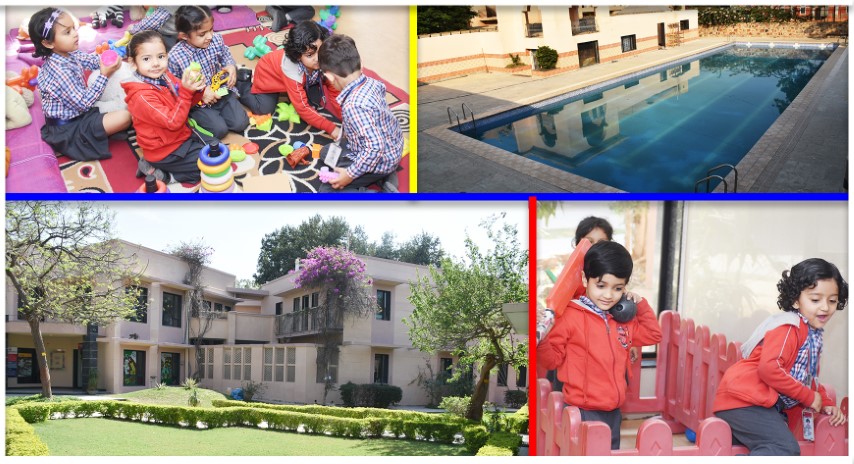 How the school infrastructure can help a child grow both physically and mentally?
CSKM Public School
2019-10-03 05:52:51
A child learns so much while attending a school till the age of 15-16. Here, both teachers and parents play a vital role in making a child what he/she becomes after puberty. The character, social thinking skills, physical growth, and IQ level; all in a child are the reflection of teachings and knowledge given by the parents and teachers.
Here, infrastructure plays a very important role in the overall growth of a student. Let us know the reasons how a good infrastructure in a school is always important and helpful for the complete growth of any child.
Sports should never be compromised
Both boarding and day boarding Schools must provide an environment where a student can learn by participating in sports simultaneously with their academic courses. It is scientifically proven fact that exercising and participating in sports help thinking better. A school must be equipped with good coaches, grounds, gyms, and various sports accessories.
Well-equipped labs & libraries
A written knowledge in science is a waste if it is not experienced practically in a science lab. A school or a boarding school should have the labs & libraries where a student can learn and understand the actual concepts mentioned in physics, chemistry, and biology. At least one library is a requirement of every school where a student can ask for the books of his subject as well as the books of different interests.
Updated medical facilities
Regular check-ups are always required to ensure the physical and mental health of students. A school must have a section of medical facilities, including a well-equipped ambulance to handle emergencies.
An auditorium to perform in front of all
Let the child open his/her thoughts in front of everyone. An auditorium is a place where a student can speak, act, dance, and perform in so many ways. Participating in such activities does really help to remove hesitation and stage fears from a student's personality. So, whether it is small or big, it is really important to facilitate an auditorium for the students.
Well-equipped hostels
Coming to the boarding schools where hostel plays an important role in the ideal upbringing of children. Facilities like lockers, reasonable number of washrooms, fresh & hygienic food, laundry services, power back-up, and good bed arrangements must be provided in the hostel division of a boarding school.
And above all, a school should have excellent teachers. As Bill Gates said, "Technology is just a tool. In terms of getting the kids working together and motivating them, the teacher is the most important."
Related Post :