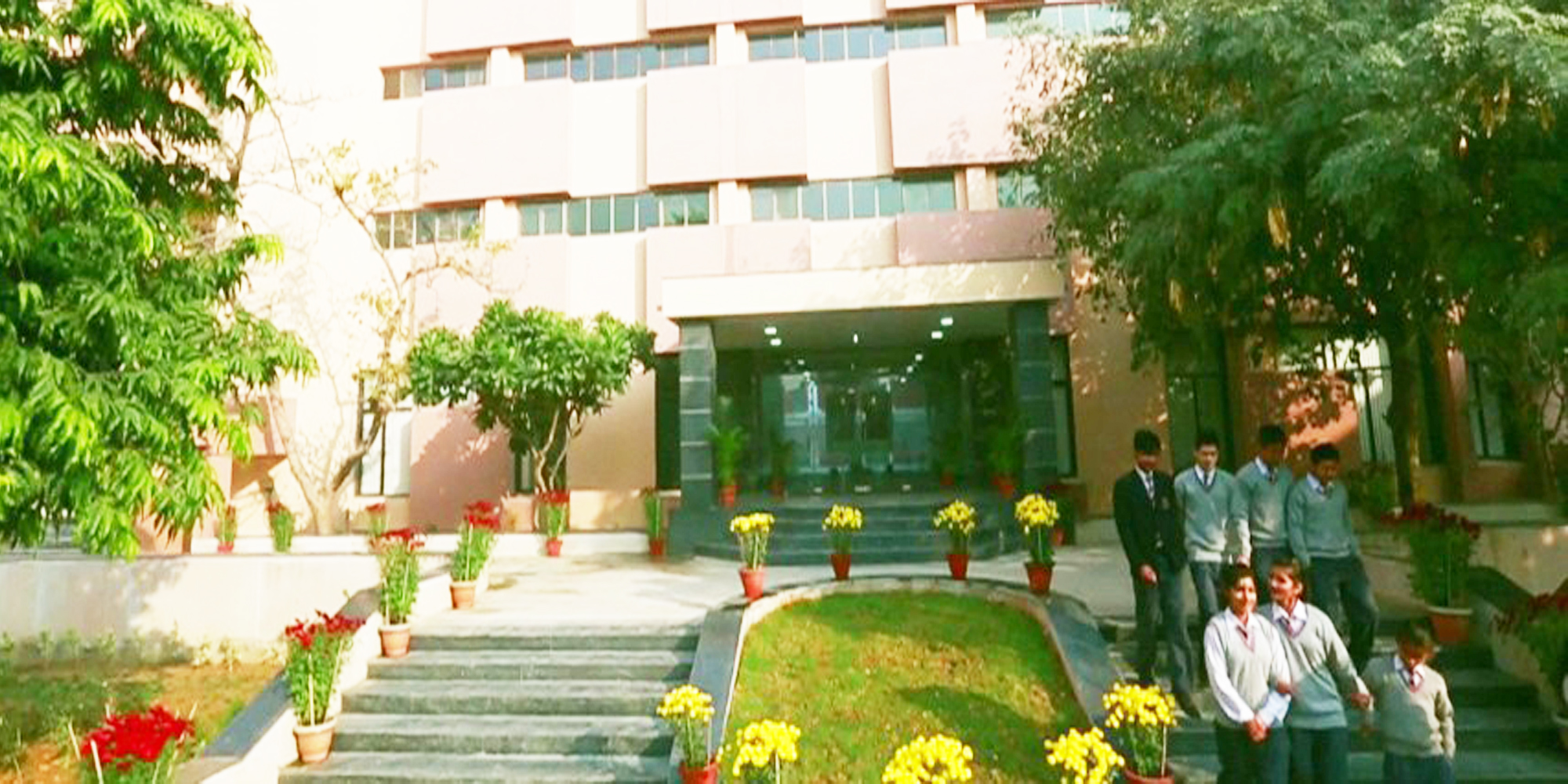 Welcome to CSKM
Affiliated to CBSE offers Residential, Long Hours Day Boarding, & Month End/Week End Home Boarding Schooling programmes.It combines the qualities of age old, well proven Public School System with time tested, Indian Gurukul System.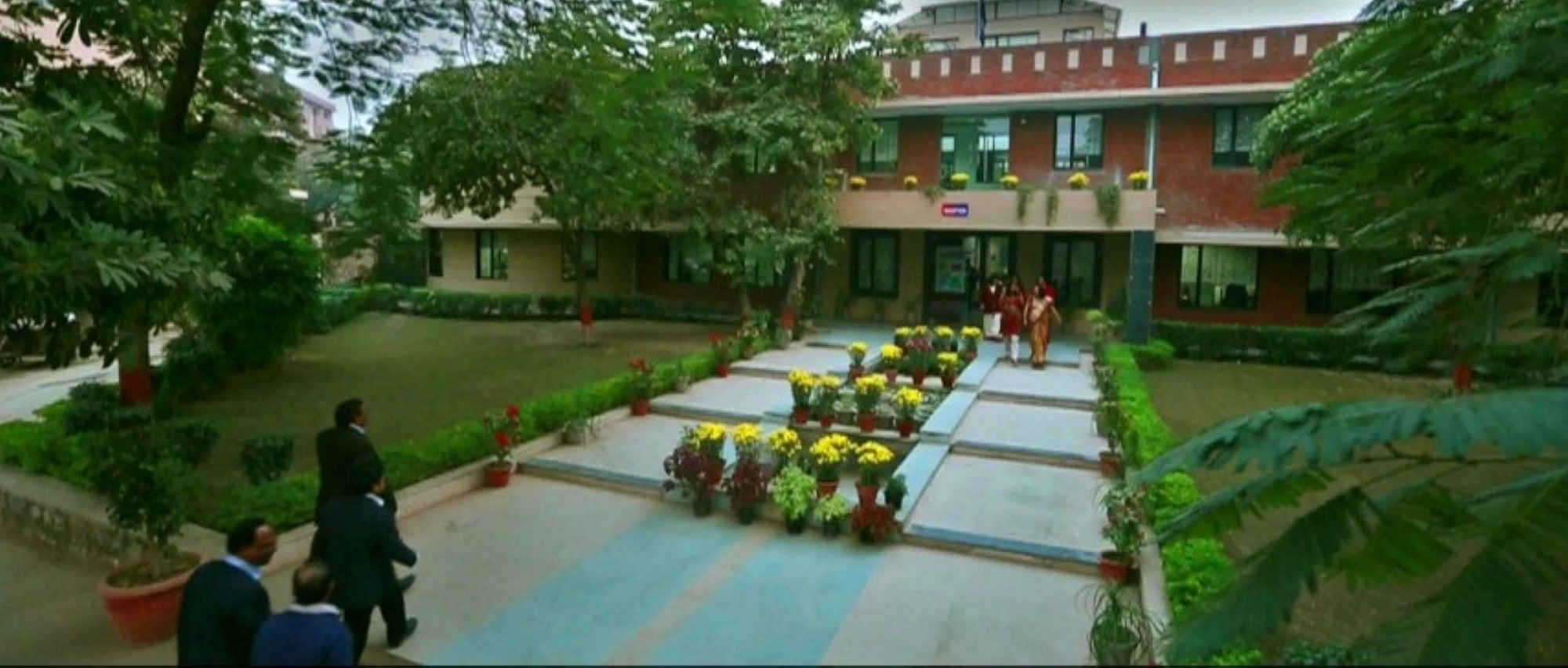 A School with a difference
We believe that every child can be developed and improved.
We believe that every child can be guided towards success.
We believe that every child is a winner.
We believe that every child can be groomed to be a successful human being.
CBSE, + 2, (ALL STREAMS), Co-Education
The Location The CSKM School occupies a sprawling area of 15 acres amidst the scenic Aravalli hills at Satbari, New Delhi.Located two kilometres off the Mehrauli-Chattarpur-Bhatti Mines Road, the School is approximately 13 to 16kms away from Nizamuddin, New Delhi and Delhi railway stations and 10 to 13 kms away from the domestic and international airports. The School is 4 kms from the famous Chattarpur Temple, 7 kilometres away from Qutub Minar and 5 kms from IGNOU (Indira Gandhi National Open University).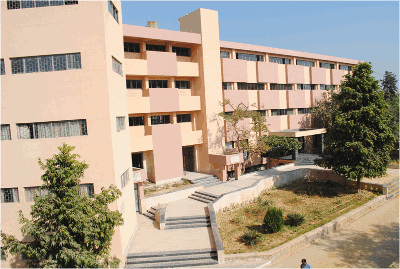 Creativity and joyful learning blossom forth in the sylvan surroundings of CSKM. The beautiful,
pollution-free campus provides a peaceful environment for scholars to flourish in.
---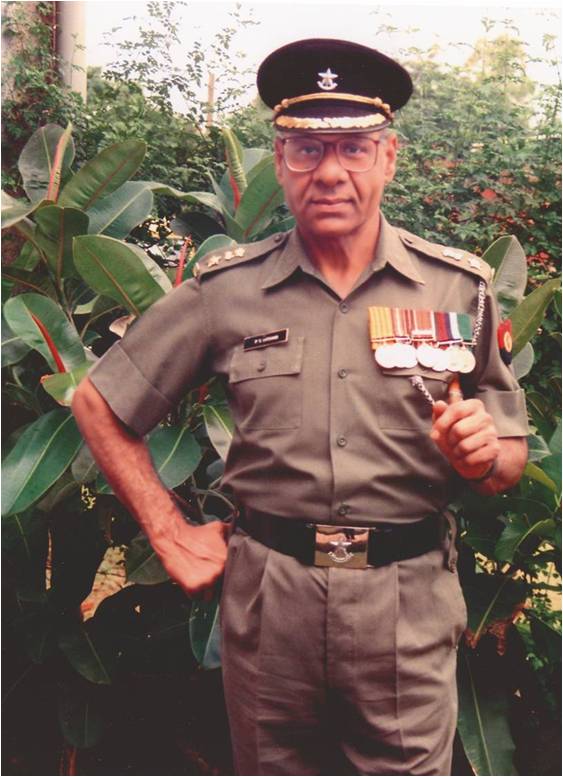 Lt. Col. P.S. Satsangi, VSM, (Retd.)
Lt. Col. PS Satsangi, VSM, Army Education Corps, was the Founder Chairman of the All India Personality Enhancement and Cultural Centre for Scholars (AIPECCS) Society. His educational and professional experience was rich and varied. An early MSc (under 19 years age), Silver Medal at the Indian Military Academy, BEd (Chancellor Medallist) and MEd (Gold Medallist), he was Principal, Sainik School, Tilaiya, Bihar; Principal, Yadavindra Public School, Chandigarh; Chairman-cum-Principal, Rotary Public School, Gurgaon, and CSKM Public School, New Delhi. Colonel Satsangi won many awards and medals" the Vishisht Sewa Medal (1979), Bal Mitra (1983), Bal Sahyog (1987), PTA of India (1989), the Kohinoor Ratna (1991) and the Delhi Ratna (1998). The Founder Chairman was a model of relentless work, setting a hectic and exacting daily schedule for himself. He guided us by example to greater effort and hard work. Never resting on his laurels, he continued to strive for greater perfection and excellence.
---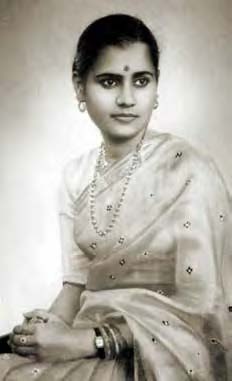 Mrs. Kiran Satsangi
Diamonds when they shatter, in the stillness of the night,
leave behind crystals, and moments of light...
Lt. Col. Satsangi put his heart & soul into building the Kiran Memorial AIPECCS Educational Complex to perpetuate the memory of his beloved, devoted, and learned wife, Late Mrs. Kiran Satsangi. An excellent teacher, Mrs. Satsangi was the Principal for two decades at schools in Allahabad and Dehradun. She was the Senior Founder Teacher at the Rotary Public School, where she left an indelible mark with her affectionate mother like image. She passed away on 9 April, 1984.
---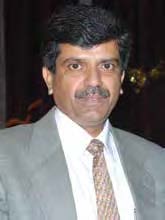 Dr. Rohit Jaiman, M.D.
Dr. Rohit Jaiman, the Chairman of the AIPECCS Society and CSKM Group of Institutions did his MBBS from the prestigious Maulana Azad Medical College, New Delhi. He topped in MD, Psychiatry Examination. Dr. Rohit Jaiman is a leading consultant neuro-psychiatrist in premier Delhi hospitals. Dr. Rohit Jaiman has a wonderful understanding of human nature. He is an avid photographer and was a keen debater and an award-winning play director. Extremely perceptive and intuitive, his insight into situations and empathy for people encourages all to give their best to the school. Dr. Rohit Jaiman's dedication and innovative ideas guide us in carrying forward the legacy of the Founder Chairman Colonel Satsangi. Dr Jaiman has been associated with the School right from its inception. He has been the Founder Director of the Child Guidance Clinic since 1990. The Child Guidance Clinic marshals resources of the school on behalf of children, who have adaptability problems. Dr Rohit Jaiman's medical expertise has always facilitated prompt medical attention for students and staff.

Chairman's Message
CSKM School has always strived to educate the students to value and respect their heritage and culture, and bring it out into the global realm. We are fortunate that we are born into this incredible country India that believes in the spirit of oneness. The need of the hour is to develop social responsibility and community spirit in the society. At CSKM the committed academic and non academic staff has been instrumental in preparing individuals from multicultural and multilingual background into one community 'CHARISMAS'. The family environment in the school encourages a sense of responsibility towards each other. I wish all the students, staff and parents all the best and request for their support in our quest towards moulding individuals into wonderful human beings and world citizens.
---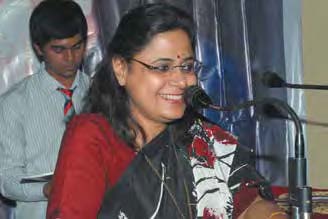 Dr. Shakuntla S Jaiman
Dr. SS Jaiman received her doctorate degree from IIT, Delhi, on 'Dimensions of Giftedness: Focus on Personality and Background Factors'. A BA (Hons) from Sophia College, Ajmer (2nd in order of merit), followed by an MA from Delhi University (3rd in order of merit), she completed her BEd and MEd with distinction. Dr. SS Jaiman is an academician with two decades of teaching experience, an experience that ranges from teaching at the Graduate Level at Sophia College, Ajmer, to teaching +2 students at Rotary Public School, Gurgaon and CSKM Public School, New Delhi. As the Principal, Dr. SS Jaiman has the distinction of producing Psychology toppers at the All-India level with each batch bettering the previous record. She has also been on the Syllabus Review Committee and Sample Question Paper and marking scheme Committee of NCERT and CBSE. She is on the panel of authors for NCERT Psychology text books. As the Director, Institute for Gifted Children, Dr. Jaiman successfully organised many national and international level seminars. Dr. SS Jaiman was awarded the Dr. Sarvapalli Radha Krishnan Memorial National Teachers Award in recognition of her contribution to education. She was also awarded the Parent-Teacher Association of India Award and the Indian Institute of Human Rights Award for World Human Rights Promotion (2005).

Principal's Message
"Sa Vidya ya vimuktaye," - that which is true knowledge, liberates
Vidya implies "right knowledge" or clarity. It develops a person's faculties, especially his mind so that he may be able to enjoy the contemplation of supreme truth, goodness and beauty (satyam, shivam, sundaram) the ingredients of perfect bliss (paramanand). The opposite of vidya is avidya that is, ignorance or misinformation. To attain knowledge, we need to educate ourselves.
Over the last decades, the meaning of giftedness has evolved from being an inherent global ability to potential giftedness, and capacities found during the developmental stages. Howard Gardner's 'Theory of Multiple Intelligences' has added new perspectives. The latest thought employs the idea that each individual possesses some gift which can be drawn out in a nurturant environment. Col Satsangi's Kiran Memorial Public School has been a fertile ground for action research and innovative methods for effective development of the latent gifts of all children.
All children possess above normal capacity in one or many facets of their individuality. As teachers we need to harness this potential. In many cases the parents and teachers do not even recognize the gift their children may possess. Most of these children function well within the basic expectations in a classroom. How much they can accomplish remains undiscovered. The role of an awakened teacher is to assist each child to discover their untapped potential and actualize their innate ability.
Ability is evenly distributed in the population while achievement is not. An inclusive approach is required in schools so that all children have freedom to explore and discover possibilities. CSKM offers a flexible strategy encompassing various interventions to cater to needs of all kinds of learners.
CSKM looks at identifying and nurturing a growing pool of gifted students. Provision for them is made in terms of their promise and ability and not past achievement. Giftedness is multi dimensional, contextually and culturally sensitive, manifest in multiple ways, more amenable to assessment than identification. It needs emphasis on continuous and long term assessment and is based on a philosophy of inclusiveness requiring collaborative partnerships.
CSKM converts underachieving learners to self confident achievers. Children are nurtured to develop the ability to solve problems, innovate and create. Situations that use task commitment, creativity, practical and analytical thinking to solve actual or simulated real world problems are devised as learning opportunities in the environment.
CSKM aims to pave the way for each child to become an exemplary human being, a leader, an entrepreneur one who respects others and works towards a world of peace, harmony and happiness for all.
---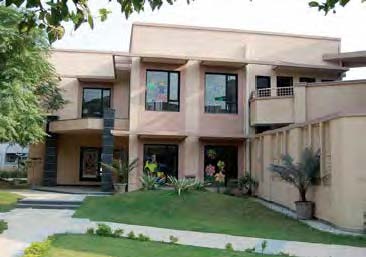 The Hostel Accommodation
The Hostel Accommodation for the senior students consists of two or three seater rooms. For the Secondary Section, the hostel accommodation consists of dormitories and boxrooms with adequate open areas.
The Girl's Dormitory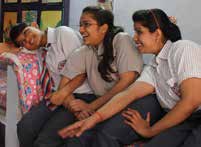 The Girl's Dormitory is separate and complete in itself with a study hall, Warden's accommodation, a floodlit enclosed badminton court, a table tennis table and an open air seating gallery with a stage. Senior girls' accommodation consists of two seater rooms with attached toilets. There is also a separate medical inspection room and a dining hall.
The Medical Inspection Room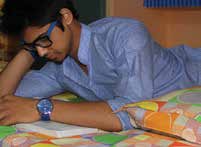 The Medical Inspection Room is fully equipped to deal with routine health problems. For emergencies, there is a well equipped ambulance and a panel of specialised doctors from the best hospitals in South Delhi.
The Dining Hall
CSKM has spacious dining halls, an excellent mess that serves nutritious and well balanced meals to all the staff and students.

---
It provides a comprehensive and unique methodology of teaching to achieve academic excellence through self motivation and outstanding Board results, with three times more hours of teacher - taught interaction in a friendly, stimulating environment.
---
Essential SSL