VALUES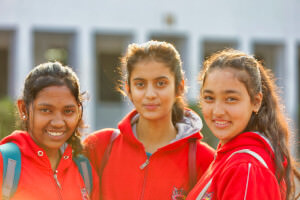 CSKM is a School with a SOCIAL CONSCIENCE.
Tolerance, secularism, imbibing the 'WE' feeling is the essence of learning.
We are the World... and the World is one.
Eternal values of love, faith, compassion, tolerance, secularism, caring and sharing are the cornerstones of CSKM philosophy. We believe in education for humanity, an education that is humanizing and education that is available for all.