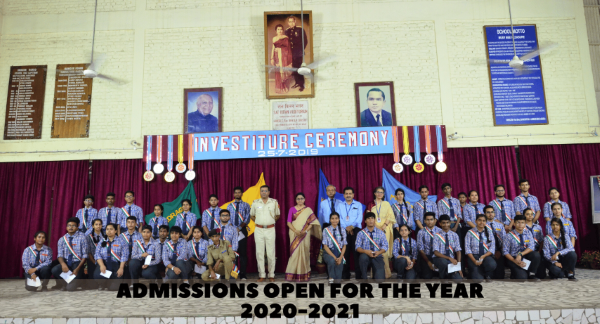 Admissions Open for the Year 2020-2021 - CBSE Boarding & Day Boarding School
CSKM Public School
2020-06-22 06:58
The time has come to finalise a school for your kid where she or he can also participate in activities apart from academic courses. A school should have all the facilities included in their curriculum for the better development of students.
One of the best CBSE boarding schools in Delhi, CSKM is built inside the area of 36 acres, in Aravali Hills, far from the hustle and bustle of the city. Apart from academics, the school also take cares of extracurricular activities and sports facilities.
Look at the five important things you need to notice while admitting your kid to a boarding school:
Availability of Experienced Teachers
A good teacher only can clear the concepts and doubts asked by the students. You must enquire about the availability of experienced or highly qualified teachers to ensure the quality of education.
Sports Facilities
Joining a sport brings discipline and management skills in your kid's life. Let your kid grow both mentally and physically to get a healthy and bright future. Most importantly, it keeps your kid away from obstacles like depression and other mental disorders.
Good Transport Facilities
You should confirm the transport facilities from both the teachers and students already studying in the school. It gives you the ease of mind about the safety of your kid.
Discipline
Check on the previous record that no serious discipline-breaking activities ever happened in the school. If you come to know about any big mess in the school, you must consider revising your decision about finalising the same school for your kid.
Security
Security comes first when it comes to the safety of your child. Check if security cameras installed in every required corner of the CBSE boarding school in Delhi.
CSKM is one of the best boarding school in India, which facilitates all essential and modern facilities for the rapid growth of your child.
Related Post :