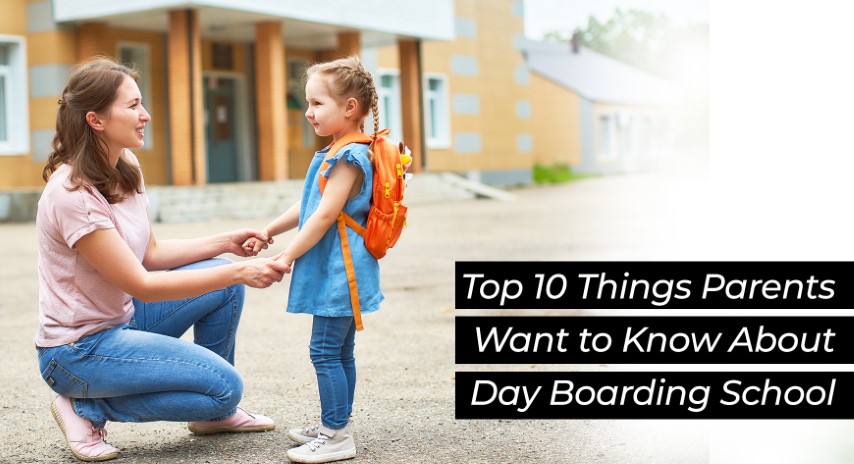 Top 10 Things Parents Want to Know About Day Boarding Schools in Delhi
CSKM Public School
2019-09-24 11:15:48
School time is considered the most critical time of your child's life. This is the time when your child's academic and professional future is crafted. The key to choosing the best school for your child lies in determining the needs and requirements of your child. Concerned parents must enquire about the merits and demerits of a day boarding school.
Things to consider when choosing a day boarding school:
Location
If you can manage, do not avoid a good school that is far from your location. Either you can drive your kid to and from the school or ask for the transportation facilities for the same. A pollution-free location should also be considered to maintain your buddy's health.
Academic Facilities
Parents should check-on the past records of the school they are choosing for their kids. The academic results talk about the quality of classes given by teachers of that school. Teachers of a school should be a teacher in true sense. It means a teacher should also talk about moral values apart from the subjective classes.
Extracurricular Activities
Anything sensible like sports, drama, theatre, and science workshop but not related to the subjective studies can be practiced at schools. You must choose a day boarding school of this type where your children's passion or talent can be discovered and carry forwarded.
Look at the Area Acquired
A school with a larger area offers more programs and extracurricular activities in comparison to the low-sized schools. They offer bigger and large number of playgrounds too.
Fees & Expenses
Parents must calculate the amount of money to be spent on their children's studies until they pass out of that school. If they can bear those expenses, they should not pull them back from sending their children to well-reputed schools.
Try to understand your child
Try to find the thing that fascinates and interests your child the most. If you make it, you can find the best school for your child. For example, if your child loves to play cricket, you must choose a school with great sports facilities, especially cricket.
Connectivity with Parents
Parents must know the achievements and failures of their kids during their school term. A day boarding school must contact the parents frequently to give a brief about their kid's performance. Whether a kid is going in the wrong direction or setting an example of being an obedient student, a school should share true feedback frequently with the parents.
Transport Facilities
Do they provide AC buses? How much time do they take to reach our house? Are their drivers responsible? How fast they drive? Do they provide crash test passed buses?
The parents should know everything about transport facilities provided by a day boarding school for boys and girls.
Labs & Libraries
Have you expended too much but your kid is not able to practice with experiments in Science Labs due to the unavailability of equipment? A little research or enquiry may help you to know about the facilities available in Labs of a school. 2nd, you must ask about the availability of books in the libraries of the school.
How do they deal with Weak Students?
Last but not least; the ways they choose to handle your kid's weaknesses. You must talk to them to know their ways to lead and improve the ability of weak students.
You should consider all these things before sending your kids to the day boarding schools in Delhi.
Related Post :