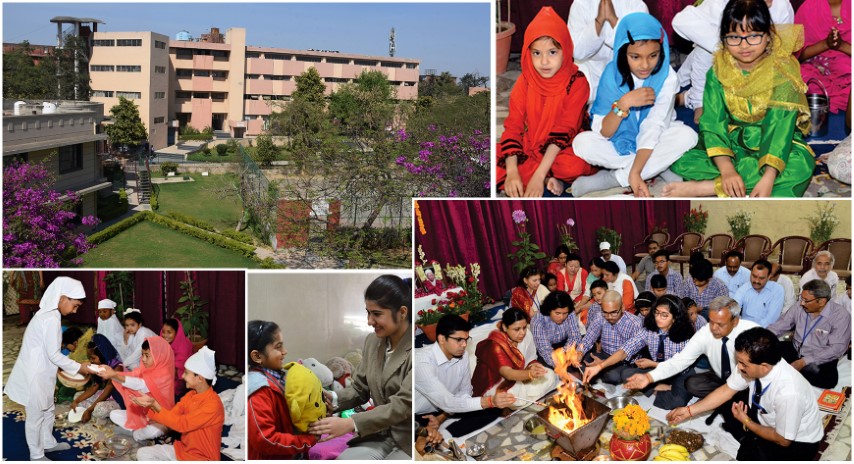 Boarding Schools: The Modern Time Gurukuls
CSKM Public School
2019-09-20 12:11:58
Boarding schools are becoming more and more like Gurukuls because of their rules and discipline. Kids start learning the discipline from an early age in these Boarding Schools cum Gurukuls. The environment of these schools is getting better year by year. Your kid becomes a responsible and intellectual citizen after coming out of a good and reputed boarding school.
There are so many rules and regulations taken from Gurukul to improve the quality of study in boarding schools.
How boarding schools are proved to be the best education places for your kid?
Offers Excellent School Education
Gurukul structured boarding schools offer best facilities and education to guide students to the right direction. These types of schools provide a dynamic teaching and learning model for your kids. Not only with their education system but these schools are different by offering Smart Classrooms, Rich Libraries, and hi-tech labs too.
Life Skill Development with Extracurricular Activities
From the various sports activities to the skill development, everything is taught to students in modern Boarding Schools. In these schools, students are trained to focus on personality development skills. The multicultural environment teaches how to work within a team and how to lead a team.
Career Preparation Guidance by Experts
At Boarding Schools, every student is guided to crack exams such as NEET, CPT-CA, CLAT, and JEE to make his/her dream come true of getting admission at one of the world-class universities. Video Lectures are given to clarify all the study related doubts of students.
Healthcare Centres
Health-related problems may ring emergency bells anytime. It is necessary to set up a department of health within the premises of boarding school. Therefore, most of the reputed schools like CSKM maintain the decorum of healthcare facilities. The healthcare services inside the campus are mandatory to handle emergencies and regular health check-up of the students.
Fitness Centres
Like the old time Gurukuls, the modern Boarding Schools also focus on the fitness and strength of students. To maintain the fitness of students, gyms and grounds at boarding schools are equipped with modern fitness machines.
In house Laundry Service
Now, with the modern hostel facilities, students do not need to go outside the hostel premises for washing clothes.
With all these reasons, we can say that present Boarding Schools are a perfect place to give education to your kids and children.
Related Post :