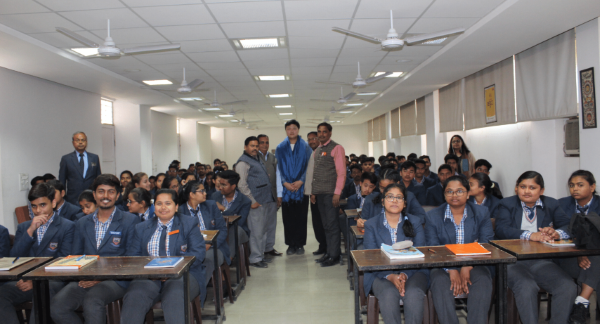 Get Admission in the Most Promising Day Boarding School: CSKM
CSKM Public School
2020-04-11 05:15
Schools are where the education reaches to your kids. According to Indian culture, the schools are considered as the temple of knowledge. But, now the schools are not limited to only academics and knowledge they have reached advanced levels of sports and extracurricular activities too.
CSKM has emerged as the best boarding school for admission in 2020 because of its discipline, security, sports, and multiple extracurricular activities offered to the students.
Apart from basic facilities why CSKM is said to be the best school option for your kid, described below:
Weekly Assessments
Weekly assessments by school ensure what students are doing and performing in the sense of academic and normal life. These assessments help the school to make essential changes in their teaching patterns.
Regular involvement of extracurricular activities
The regular introduction of extracurricular activities keeps the mind charged and bring happiness among students. It makes them efficient and available to many other art-related professions existing in the world.
Multiple facilities equipped hostel
From centralized cooling to the library, the hostel of this boarding school is equipped with all essential facilities. Without losing interest due to lack of facilities, students can only concentrate on their studies and self-development.
Supportive staff
Whether it's a teacher or it's a peon of the school, everybody plays an important role in the development and safety of the students. All its staff is trained and asked to help students in every possible way.
Best Academic Record of students
One of the most genuine reasons for getting admissions in this boarding school in 2020 is the best academic records of the students in the last 10 years. The students have scored very well in the board exams of the last 10-15 years, which makes it a great option for day boarding school in Delhi and Gurgaon.
Related Post :