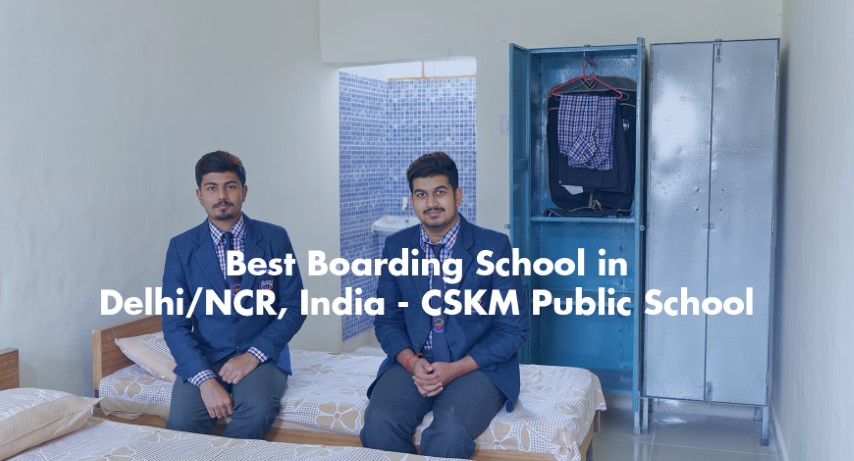 Best Boarding School in Delhi/NCR, India - CSKM Public School
CSKM Public School
2021-03-15 03:40
Are you planning to shift your child to a new best CBSE boarding school in Delhi for 9th and 10th standard?
It is not easy for the parents to send their child away to a boarding school. This kind of decision needs a strong analysis and calculations while looking sharply at every aspect.
CSKM is one of the best boarding and day boarding schools in Delhi NCR for various reasons. Parents across the Delhi region, have great trust in CSKM boarding school because it is known for the 360-degree growth of its students.
Here are some aspects you need to analyse sharply while choosing a boarding school for your child:
Safety
While admitting your child to a boarding or day boarding school in Delhi NCR, the safety of your child should be the top priority on your list.
Do check on the safety measures promised by the school. You can talk to the former alumni's parents to confirm the safety measures taken by the school.
Academic status
Check the academic record of a previous couple of years of the school, so that you can understand the performance and the efforts applied by the teachers in the school. The regular good or poor performance or records can help you understand that the academic condition of the school.
Extra-curricular activities
You must not consider a school in the list of good or reputed school if it does not provide the facilities for extra-curricular activities. The involvement of these activities required to help your kid to choose the right passion in their life.
Quality of food
You cannot skip on the factor - the quality of food offered by the best boarding school in Delhi. It is because your child's mental and physical health and growth mostly depend on the quality and nutritional value of the food.
Medical facilities
What if a medical emergency is countered in a school? The boarding or day boarding school must be equipped with basic medical facilities like a permanent physician and a well-equipped ambulance for extreme emergency.
By confirming all the above facilities and fulfilling all the criteria, you can finalise a boarding school in Delhi for your child.
Related Post :