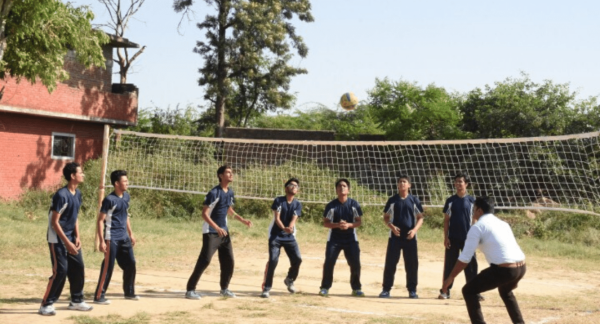 Why every school should be providing sports facilities?
CSKM Public School
2020-04-27 12:55
Most of the Indian schools give less attention to sports activities. In India, a great number of schools are academics centric and doesn't give much importance to sports activities.
But, in today's world, sports activities are as much as important as academic values because they can also be chosen as a career these days.
Sports activities are not just to make students' body healthy, but also to motivate their leadership and management skills. A student should not stay behind in academic performance. But they should also get involved in their favourite sports activities to stay motivated and healthy.
Physical benefits from sports activities:
It keeps the kids muscular
It develops the strength in the body
It keeps the brain super active and in control
It helps to maintain the health of the heart and other vital organs
Why sports should be part of schooling?
Involving in sports bring a feeling of togetherness and group efforts. It helps students to push their extreme and to coordinate with others. It let them develop all the possible emotions exist in the human body, which helps them to maintain all types of hormones. It teaches students to face failure moments as well as celebrating the winning moments in their life.
Sports keep the brain active and sharp during all the problems in life. It welcomes a better sense of understanding things and concepts in academics. Sports teaches everyone to be in discipline and self-control. And discipline brings better management of time and other activities in our lives. Basically, sports lead to better mental growth.
How schools can help their students to achieve their sports goal?
Usually, students start their sports career before the age of 15 and that's the reason schools play a very important role to push off their sports career. Good supervision of coaches and sports authorities can take a child to the National and International level in a sport. All they need is good guidance, care, diet, and support to achieve their sports goal.
You must find a good school for the admission of your kid in 2020. Whether it's a complete boarding school or day boarding school, you must look for the availability of the various sports activities in them.
CSKM boarding school is one of the best and reputed schools in Delhi NCR that promises for 360-degree growth of its students. Well-educated staff, experienced sports instructors, high-security, and big playgrounds make it a perfect boarding school for primary and secondary admissions in 2020.
Related Post :