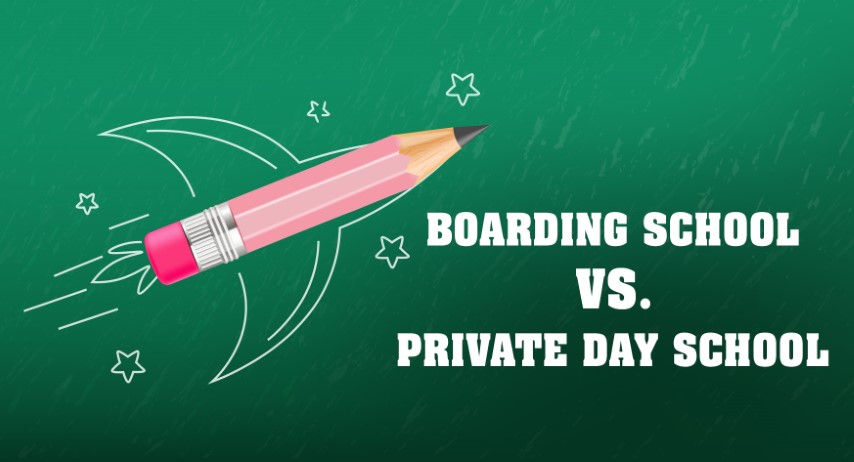 Boarding School vs. Private Day School
CSKM Public School
2019-12-17 07:22:38
It's a well-known fact that all schools, whether it's a private day school or a day boarding school strive to educate their students and prepare them for the future in the best possible manner. But each school takes a different approach to help the students reach their goals. Let's look at the differences between them.

Increased teacher accessibility
Day boarding schools are well known for their academic excellence as well as their stronger student-teacher relation. Since the students stay for a longer time in the school, the teachers remain more accessible to their students.

Better bonding between peers
It's natural for students to grow close to their peers at a private school. But at a boarding school, students spend a longer time with their group of friends with whom they go on to build stronger bonds of trust and friendship. They create priceless memories with their friends that get cherished for a lifetime.

Focus on co-curricular activities
Besides the academic preparation that takes place inside the classrooms, students get greater opportunities to participate in co-curricular activities at a boarding school than at a private day school. By engaging in extra-curricular activities, students learn how to channelize their talent and begin to develop varied skills besides becoming more social and disciplined.

Learning to be proactive and self-disciplined
At boarding schools, students start working independently on class projects, visit events all by themselves without seeking any help from their parents that too immediately upon enrollment. At CBSE day boarding schools like CSKM Public School, students take full charge for every work, be it doing their homework or their own laundry. This system of working trains the students for the real world.

Boarding schools provide a second family
It's a common thing for students to remain away from their family at boarding schools. At that time, the boarding school becomes a home away from home for them. It becomes their second family - a support system of teachers, and fellow students that provides them with the much needed emotional assistance that a family offers on a daily basis. It also helps them in increasing their social circle with their extended family, making them extrovert and confident. That's why, when students reach the graduation level, they find it extremely difficult to bid goodbye to their second family.

Also, since the students at boarding schools are not around their parents, siblings, or other family members on a regular basis, they begin to value relationships and family more than they would have if they would have been at a private day school; the reason why students at private day school usually prefer hanging out with their friends over going to a relative's house while students studying at boarding schools wish to spend as much time as possible with their family when they are at home.

CSKM Public School is one of the top boarding schools in Delhi that offers an all-round holistic program to the students. Here, the students become responsible citizens who can bring a difference to the society and the entire nation as a whole.
Related Post :