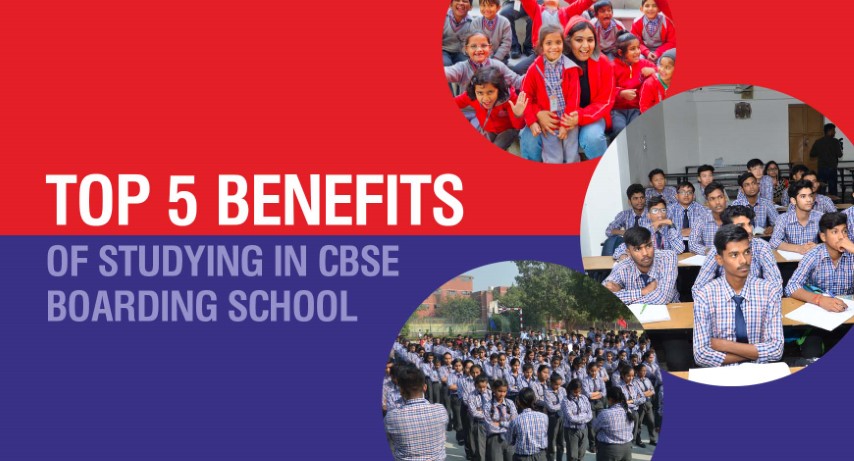 Top 5 Benefits of Studying in CBSE Boarding School
CSKM Public School
2020-08-24 06:42:28
CBSE stands for Central Board of Secondary Education, the national education board of India. The education module and teaching methodology at the CBSE board are wholly dedicated to the national interests of the country. Though it is considered tougher than state boards, it offers a more practical, easy, and student-friendly module.
Most of the parents are inclined towards choosing CBSE boarding or day boarding school for their kid. As a kid, at the age of 15-16, we also had that CBSE school factor in our minds, meaning it was superior to any other state education board. We all know that CBSE boarding schools are considered the best for their better grade system, academic structure, and many other facilities.
Core advantages of a CBSE Boarding School:
A lot more student-friendly
CBSE's course structure is strategically designed to avoid the pressure of study as much as possible. The authorised NCERT books in CBSE boarding schools are interesting and engaging, leading to creating a student-friendly environment.
Offers Flexibility
The CBSE course and boarding school, both offer a flexible environment to help students choose their field of interest. It is offering different stages of education with giving multiple-choices in students' field of interest.
Involvement of Extracurricular Activities
With regular academic activities, CBSE boarding schools encourage students to take part in extracurricular activities to discover their hidden talents and other interests. Besides academic growth, tth, he reputed and best boarding schools like CSKM in Delhi NCR and Gurgaon offers maximum opportunities and facilities to pursue other talents and interests. CSKM is one of the best boarding schools in India with a convenient fees structure.
The advantage in Competitive Exams
Studying from CBSE boarding schools give an edge to the students who want to pursue their study from one of the best institutions such as IIT and AIIMS.
360-degree growth
The CBSE boarding schools like CSKM offers 360-degree growth, associated with academics, sports, and extracurricular activities like music, acting, and dancing. All CBSE boarding schools offer multiple platforms to discover hidden talents of the studentsthe students, simultaneously with the academics.
With so many advantages, CBSE seems a way better than any other state board. Ultimately, you can make your decision to opt for any of the education board as per your future planning.
One of the top boarding schools in Delhi NCR, CSKM offers the best hostel facilities for your kids.
Related Post :