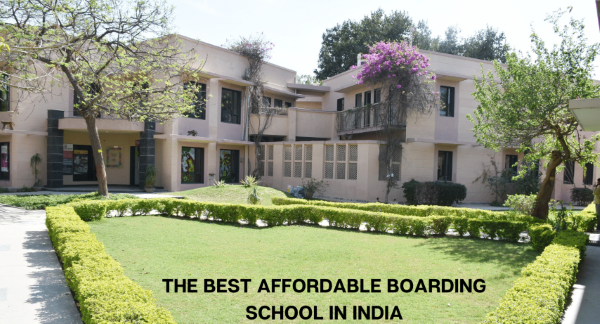 CSKM School – The Best Affordable Boarding School in India
CSKM Public School
2020-03-06 04:30:37
We all know that in today's day and age, education at boarding schools has become quite expensive. While all parents today seek to provide the best quality education to their children, they often complain of the exorbitantly high school fees. Hence, it becomes all the more essential for boarding schools to provide affordable education.
Col Satsangi's Kiran Memorial Public (CSKM) School, Chattarpur is one of the best affordable boarding schools of Delhi in India. It is a school that contributes towards the real growth and development of your child. In other words, it proves to be one of the best second homes for him/her. CSKM School was set up in 1986 by Col P S Satsangi, and offers boarding as well as long hour day boarding facilities for boys and girls.
CSKM School has a 15-acre huge noise-free campus, just 2 kms away from the main road, near Asola Wildlife Sanctuary. It's a lush green, pollution-free campus with more than 350 trees
The school is equipped with a host of facilities in terms of the infrastructure, the quality of teachers, and the educational and non-academic opportunities. Whether it's the state-of-the-art infrastructure and IT-enabled labs or the competent faculty members who are devoted towards grooming your child into a good and successful human being, CSKM is the place that takes care of your child's all-round personal development.
At CSKM, the learning methods are meticulously chosen and utilized to bring out the best in each student; so that every student gets an equal chance to bloom and blossom. The academic innovation fuelled by the passionate teaching creates an environment of learning that exists beyond the classroom walls with the teachers who are always available for the students.
The school strongly believes in not only building a strong academic base for the students but also encouraging them to get involved in sports and other curricular activities, i.e a complete integration of scholastic and non-scholastic domains. Therefore, extra-curricular activities like soft skill training, cultural & outreach programmes are always given the topmost priority at CSKM School.
Despite all these activities and a free environment, discipline never takes a back seat at CSKM School. The students are motivated to be disciplined and self-reliant through a rich culture of collaboration and responsibility. Safety is yet another factor that is always taken seriously. To ensure the safety of each & every student at the campus and hostels, a 24-hour vigilance is always carried out.
CSKM Boarding School provides a range of other facilities also. Students have complete access to the open air theatre, auditorium, labs, swimming pool, NCC room, playground as well as the cycling track and the gymnasium that is equipped with all the modern equipments.
Related Post :