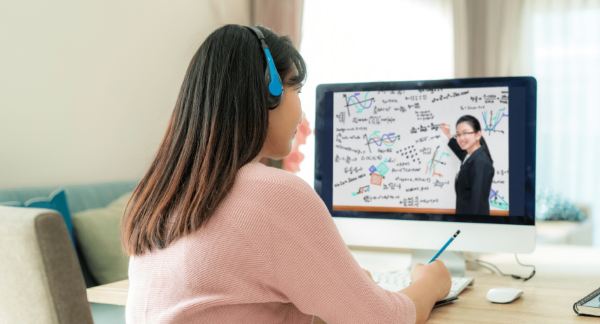 Top 5 Advantages of Taking Online Classes
CSKM Public School
2020-06-16 05:00
Now the time has come to get benefited from online classes. The current time is about studying from home as coronavirus has hit all the countries on the globe.
Even schools have started giving online classes to their students to avoid the loss of study. The online study offers a lot of benefits, major of them are mentioned below:
Benefits
We can record lecture sessions for studying later
One of the best gains of an online class is - record and study later. You can rewind and study whatever you want. For example, there are many lectures uploaded on the YouTube platform, which can be downloaded and study later.
Flexible timings
The online classes can be scheduled as per your convenient timings. You don't need to be especially ready to take an online class. All you need to download a few required applications. Once they are set up or installed, you can start them quickly, and study anytime.
Perfect substitute
When one is not able to join physical classes, an online class is the best option to recover the loss of study. As the coronavirus situation has brought us the edge of lockdown, the online class option has come up as the best substitute to recover the loss of study.
Costs less
Joining online classes costs very less in comparison to the physical classes. The daily travel and dressing to attend physical class are very expensive. The physical classes include various expenses like activity fees, massive textbooks, cafeteria expenses, and many more.
Easy access to teachers
You can talk to your teachers anytime and ask them to give online classes. Choosing online class option eases your mind with a lot of things like you stop feeling hesitate while asking a question in front of your teacher. In general, more people can openly ask about anything over the phone or internet.
The best boarding school in Delhi, CSKM is using high tech gadgets to engage students through online classes.
The school is providing online lectures to all the classes from primary to senior secondary and taking feedback from their parents.
Related Post :