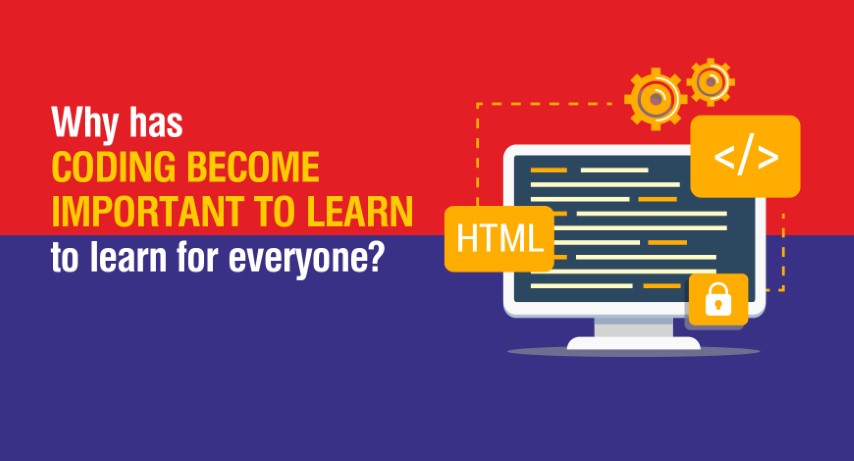 Why has coding become important to learn for everyone?
CSKM Public School
2020-09-07 03:59:32
Digital Technologies have advanced this world more rapidly than any other extant technology and its future is in the hands of computer programming.
In today's time, there is no need to have hardcore knowledge in mathematics and computer science to learn computer programming. This is the era that allows everybody to learn computer coding even with the skills acquired from primary education.
Coding is not as difficult as we think it to be. Whether it is mathematics or a sport like cricket, everything needs to be practised diligently in order to achieve excellence.
All-day boarding and hostel boarding schools in India already have started teaching coding in the junior classes. CSKM is one of the oldest boarding schools that has always kept pace with progress and innovation and upholds the importance of computer programming. Students in CSKM, with secure and separate hostel facilities for boys as well as girls, get more time than regular day schools to learn and practise and are at an advantage. CSKM has started different learning programmes to shift all of its students into the technical advancements of coding. This is one of the best CBSE residential schools in Delhi, India, which offers exceptional hostel facilities to help students make their life more engaging and meaningful.
Choosing a reputed boarding school in Delhi NCR can bring multiple advantages to further the future of your child, including Delhi domicile and learning coding in the well equipped computer labs give them an edge in this competitive world.
Advantages of learning computer programming:
Creates an opportunity to invent new things
Learning computer programming allows you to help improve existing technologies, which may include medical equipment or advanced military weapons. It means, everything related to technology needs to be programmed in the present and future to render smart functioning. This is the reason computer programming came into action in enabling smart functioning of automated machinery and equipment.
Diversity at International level
Programming languages face no International barriers and they are easy to learn from anywhere in the world. From a simple home lighting function to the connected car features, everything is programmed to function smartly to cater to the needs of modern world. All the contemporary and new age medical equipment and imaging machines are programmed to follow the commands given by specialist doctors and medical professionals.
Great career opportunities
More than 90 per cent of the businesses in the world need a website and a website is the result of programming and design. Hence, the scope of the jobs in programming field is immense and allows students to opt for it as a lucrative career. It is no wonder that people are choosing coding as their profession because it not only offers them job opportunity but also pays well, depending on their skill and expertise in programming.
Promotes critical thinking
Coding needs ideas, logic, practice, and thinking in divergent ways to apply a single function. Coders learn through their mistakes, their multiple approaches on a single function, and then come to the best solution, which makes their thinking critical and innovative.
Apart from coding, Artificial Intelligence, which is a combination of science, computer programming, is already taking over the technological world of the future. It is imperative then for students to learn the basic and intermediate programming to wide open the horizons of the world of coding.
Related Post :