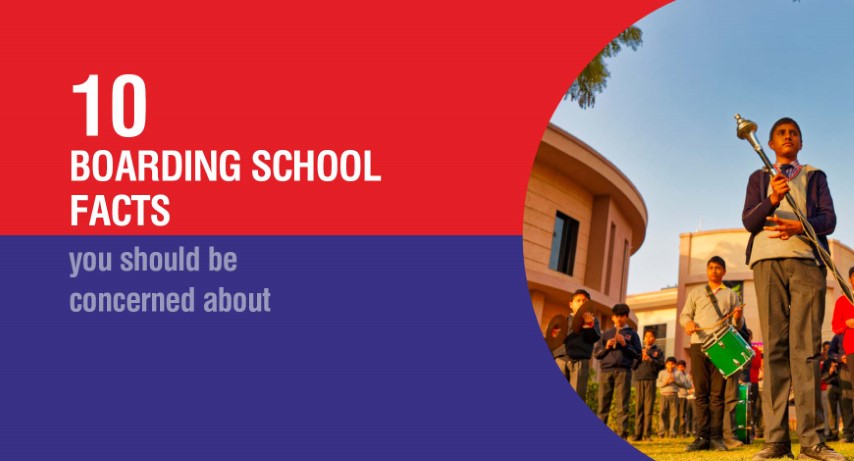 10 boarding school facts you should be concerned about
CSKM Public School
2020-08-21 07:05
There are more than 10 boarding schools located in the region of Delhi NCR, but a few of them are considered the best for your child. From the academics to the extracurricular activities and hostel facilities, multiple factors you need to consider before sending your child to a boarding school in Delhi NCR and Gurgaon.
Here are the top 10 things to bring in your notice while admitting your child to a boarding school:
The reputation of the school
You must enquire things such as the behaviour of students, teachers, and other staff from the former alumni of a school because those are the only students who can give the right feedback about the past record of a school. Also, you can talk to their parents if you want to know more about the reputation of a school.
Fee Module
You must confirm – are they versatile with their fee module, like accepting fee quarterly or half-yearly. This is important to confirm because being versatile with fee depositing structure, a school may help you out at the time of your financial crisis.
Extra-curricular activities
Nowadays, a boarding school is considered incomplete without the existence of extracurricular activities such as theatre and music, and it has become an important part of your child's education. It allows students to explore their hidden talents and capabilities, which may become a profession in the future.
Sports facilities
Sports bring discipline, activeness, management, fitness, and many other skills & qualities in your child. You must confirm the availability of the sports facilities before thinking about the admission of your child in a boarding school.
Size of the classrooms
15 to 40 is the ideal student strength considered for teaching students in a classroom. Allowing more than 40 students in a class makes a teacher more confusing and disengaging, leads to paying less attention to all of the students.
Schools Philosophy
A school always run on a philosophy that becomes the mantra of their success. You must enquire about the school's philosophy to understand how they have planned to give education to the students.
Social Development
In a reputed school, your child learns how to talk and behave sensibly with others. They are monitored continuously with the help of teachers and other staff to rectify the tone and the way they talk to other students.
Check online reviews
Schools are also reviewed online, which is helpful to know the reputation of the school you are looking for your child's admission. You can check through multiple platforms to know the status of a school.
Availability of Teachers
Highly-educated and experienced teachers are the major USP of a school. Especially, you must ask for the availability of teachers related to the subjects that are associated with your child's academic course.
Hostel facilities
Check for basic facilities like centralized cooling, food quality, cleaning, clean-water, internet access, libraries, etc. You can also take feedback from other students in the same school.
CSKM is one of the low-cost boarding schools in India yet the best in the area of education and providing facilities similar to International standards. It is ranked under top 10 boarding schools in Delhi NCR in terms of education and sports activities.
Related Post :