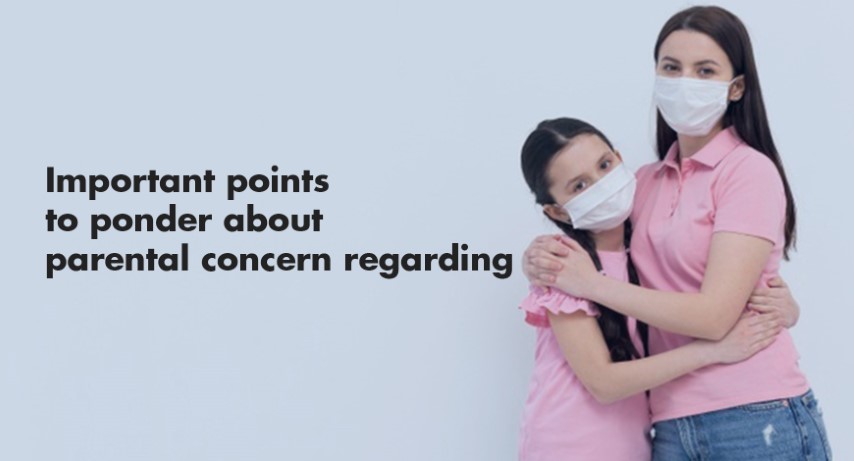 Important points to ponder about parental concern regarding
CSKM Public School
2021-03-17 02:31:35
The CSKM Day Boarding System runs from 8.30am to 4.30pm and provides nutritious meals/ refreshment at optimum intervals, all co-curricular and extra curricular activities including hobbies and physical fitness through varieties of games and sports and adequate rest /leisurely activity in the school fee – no hidden charges.
Concerns
Some parents feel that the Day Boarding System is not suitable for children in Pre-Primary and Primary classes.
Reasons shared by them include:
Child will get tired in the extended hours
The child will be unable to stay away from parents for a longer duration
Fear about how the child will cope/manage without them.
The reality
The child is and need to grow up and school begins at an appropriate age. Parents need to introspect on the following points:
a) The amount of dedicated time that parents actually give to their children once they are home from school
b) The child reaches home in the afternoon.
What happens to the care of the child if
(i) the parents wants to rest/ sleep as they have been busy in household chores since morning
(ii) the parent is working from home
(iii) the parent wants to have leisure by watching TV / face book/ WhatsApp / YouTube etc.
In each of the above situations the child is as good as an entity around the parent and has to indulge in meaningless activities which are not advisable for the child. S/he should rather engage in activities specifically designed around their ability, interest and aptitude formation of career attitudes and inculcation of values. Further the child tends to be lonely and stay as a latch key kid with/without an elder/ younger siblings in the absence of parents both of whom may be busy with office or household work. Very few homes have grandparents living in them and even if they are it is exhausting for the grandparents to match up to the boundless energy of small children.
c) Parents are educated differently. They are not qualified / trained to care for the child with a view to the principles of child development. These days most people resort to googling/reading popular books on bringing up children and end up with half bakes knowledge. As it is said 'Little knowledge is dangerous'. No doubt the parent's has the best intentions but can and do go wrong.
d) In some situation over zealous parents try to do too many things and excessively helicopter such as, taking the child to hobby classes, games, coaching and tuitions running from pillar to post. Such parenting gives the parent a false sense of self importance but they end up unnecessarily tired and stressed with trying too much in their efforts to provision the best for their child even by way of over spending and creating pressure with unrealistic expectations and say Ma'am we have done so much for the child still he is not doing well.
In the school the child has opportunity to engage in a balanced menu of activities designed specifically to suit their age under proper supervision of qualified and specialized personnel. Also s/he spends his/her day productively, joyfully and leisurely moreso in the company of the peer group which are an important part of his/her developmental process. In olden times the most elite parents used to send their wards to Gurukuls/Residential Public Schools to offer them the best education at times causing a disconnect between school and home. The Day Boarding system provides the best of home and school to a child.
Related Post :