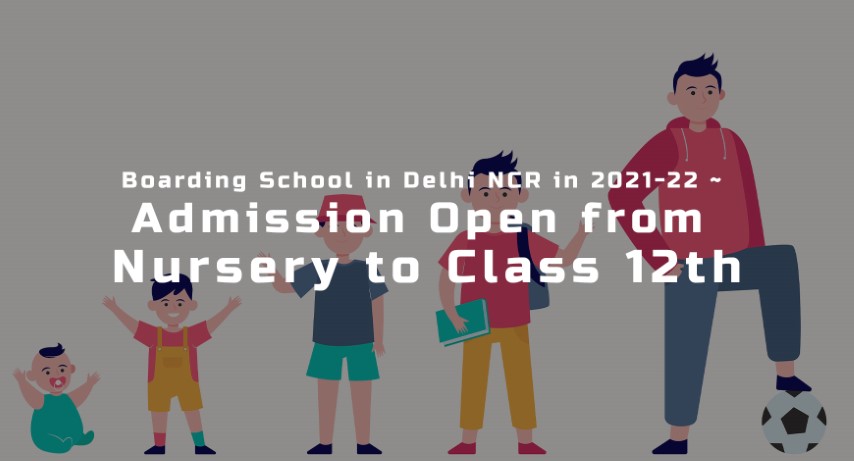 CSKM School - Boarding School in Delhi NCR in 2021-22 ~ Admission Open from Nursery to Class 12th
CSKM Public School
2021-08-21 05:43:18
Every parent wishes for their child to be well-educated and equipped for personal development. The pandemic of the twenty-first century has taught us that skill-sets are more important than traditional teaching methods, and thus the environment must be e student-friendly for students to grasp the most of their learning. The days of teaching students with bookish knowledge are long gone. Every parent nowadays expects their child to focus on both skill development and academic knowledge. This is why the CSKM school- The best boarding school in Delhi- NCR in 2021-2022 is the best option as boarding school admissions are open for 2021-2022 nursery to class 12th.
You can read also - CSKM Boarding School - Best Boarding School in Northern India
CSKM is the best boarding school in Delhi NCR and is one of the best CBSE boarding schools in Noida. CSKM is best known for instilling and maintaining discipline, resulting in all-rounded students. The school environment encourages students to focus more on practical learning rather than just bookish knowledge. The teachers are also well-versed in all new forms of technical learning and are subject matter experts in their respective fields. They are well-guided to provide value-based learning to students because they believe that every child can learn and develop. Therefore, it's the best amongst all the best CBSE boarding schools in Gurgaon as well as in Delhi-NCR.
"YOUR BEST TEACHER IS YOUR LAST MISTAKE," and we guarantee that every child will discover their last mistake with the help of CSKM.
Not only is the CSKM boarding school-best CBSE boarding school in Noida, is the best option for Nursery, but it is also the best option for higher classes because senior students need the most active mentors thus, they are guided under the supervision of expert and experienced teachers and supervisors. Aside from their studies, students are given numerous opportunities and encouraged to participate in sports and extracurricular activities. They are encouraged to develop a skill-set that would be helpful to them in the coming years. The environment of the school also provides with the enjoyment of entertainment so that the students don't lose interest. They are mentored to find where their interest lies and pursue their career accordingly. This means that students can explore their interests in a variety of activities such as sports, music, and theatre to discover their true calling.
You can read also - Best Boarding School in Delhi/NCR, India - CSKM Public School
As admissions are open for boarding schools in Delhi-NCR, we recommend you to go to CSKM boarding school. Some of the key features are mentioned below:
A dedicated section for nursery, secondary and higher classes.
Overall personality development
Safest environment
Experienced faculty and excellent mentors
Skill-set development
Boarding school admissions open for 2021-2022 is the perfect opportunity for your child to accomplish higher ambitions and set a path of their own. CSKM is known for letting the students be a learner of their own and provide the best education along with best personality development tools. It's a bright way for your child to have a more shiner future. The registration process will be online and for further details, you can visit their site.
Log on to CSKM Boarding School
Related Post :