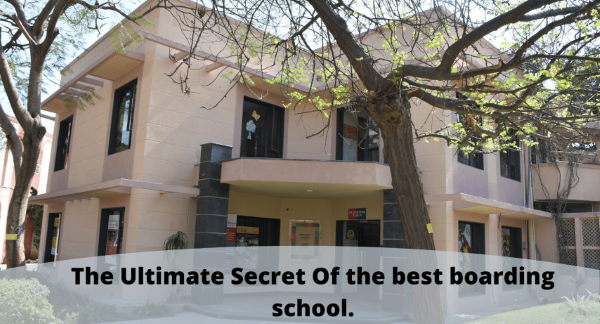 The Ultimate Secret Of the Best Boarding School
CSKM Public School
2020-02-10 12:30
Boarding schools are all about providing multiple facilities to maintain your child's overall growth.
All you have to choose the best boarding school for your children to achieve their goals and focus on their dreams.
Boarding schools present varieties of facilities along with academics, which also includes sports and extracurricular activities. One of the best boarding schools in Delhi/NCR, CSKM is known for its outstanding academic results as well as amazing extracurricular performance.
Here are the 7 pillars of CSKM School's ultimate secret that makes it the first choice of parents living across the Delhi/NCR region:
1. Discipline
Discipline is never compromised at CSKM day boarding school because the founder of the school was himself army personnel, who loved to follow rules, regulations, and discipline. The school teaches students to live their life in discipline, which ultimately gives them a direction to happiness.
2. Great Health Care
Following the mantra – "Health is Wealth", the boarding school in Delhi offers the best food and hygiene to their students. All the basic medical facilities with instant and advance ambulance support are facilitated at CSKM.
3. Dedicated Teachers
All CSKM teachers are trained to treat students in the best appropriate manner. Teachers always listen to the concerns raised by the students and address them with great dedication and patience.
4. True Guidance
Each of the students is guided to follow his/her passion with a full boost. Be it sports, students with extraordinary sports potential are always guided by the best coaches or sports teachers to achieve the top place in their chosen sport.
5. Extra Classes for Weak Students
The school of CSKM never leaves their weak students behind and offers them extra classes and better learning techniques to pull them to the level of brighter students. Teachers at CSKM are trained to give extra time to their students to get better academic results.
6. Advanced Sports Facilities
All major sports like hockey, football, cricket, swimming, running, and volleyball are facilitated at CSKM to give a needed boost to your child's sports career. Multiple coaches and sports teachers are appointed to guide students in the right direction.
7. Extra-curricular activities
Coming to the extra-curricular activities, students with the skills like acting, singing, dancing, leading, and art & craft are always praised and guided with the help of dedicated art teachers at CSKM boarding school in Delhi.
Related Post :