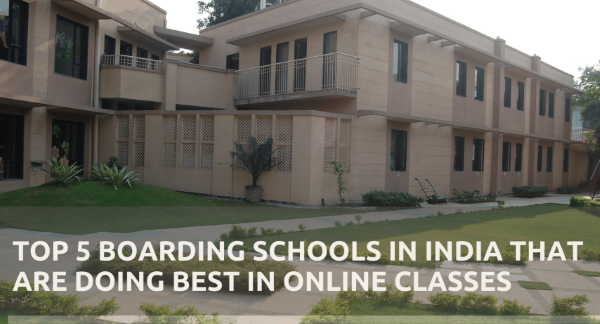 Top 5 boarding schools in India that are doing best in online classes
CSKM Public School
2020-06-13 01:00
The problems have begun for all the schools in India as soon as they have to switch on to the module of online classes. All the schools are doing well but a few of them are delivering the best.
Initially, all the schools have struggled while giving online classes to the students. Later, they have succeeded in giving online classes fluently. Teachers also have struggled a lot in starting, but later on, they found it easy to give lectures online.
List of top 5 boarding schools in India that offered best in delivering online education to their students:
The Scindia School
In 1956, the Rajmata of Gwalior state has started this all-girls boarding school in Gwalior, Madhya Pradesh. The school ensures a comfortable and secure environment for girls and delivers best in education. The school is doing a great job of giving online classes to its students.
Genesis Global School
One of the highest-ranking boarding schools in North India, Genesis Global School was founded in 2009. The school is affiliated to IB, CBSE and it is a Co-Ed School. Teachers at this school have shown a great dedication towards giving online classes to the students of this school.
One of the best boarding schools in Delhi NCR region, CSKM Boarding School is known for both the education and discipline. Without any delay, the school has started giving online classes to the students of this school.
Ecole Global International School
This is a girls' school, situated in Dehradun, Uttarakhand. The school is affiliated to IGCSE and CBSE curriculum board. The Ecole Global School offers the best hostel space inside its 40 acres of the boundary. The school has started giving online classes soon after the lockdown announced due to covid-19 pandemic.
Daly College
Located in Indore, Madhya Pradesh, Daily College is a Co-Ed school that was established in 1882 by Sir Henry Daily. The school has immediately jumped into online classes with the help of its dedicated teachers.
All the schools in India have shifted to online education due to emergency lockdown because of coronavirus.
Related Post :