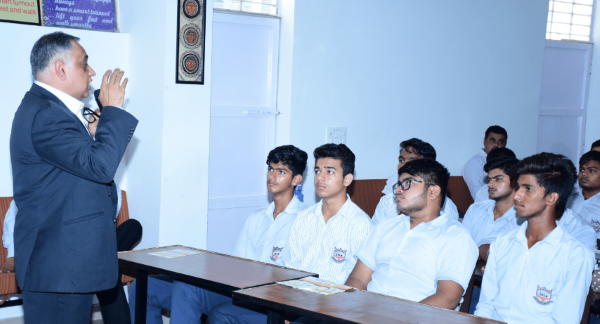 Why CSKM ranked under the list of best boarding and day boarding Schools in Delhi & NCR?
CSKM Public School
2020-07-03 07:36:57
There are numbers of boarding schools and day boarding schools in Delhi & NCR that educating millions of students every year. All of them facilitated with big libraries, playgrounds, hostels, and other modern facilities.
CSKM is one of those schools that offers all the modern facilities with the factors of great discipline and security.
Here are five qualities that make CSKM one of the best boarding schools in Delhi:
Discipline
Discipline brings peace, happiness, and success to everyone's life. Hence, discipline is the highest priority given by the staff of CSKM boarding school. All academic and sports teachers explain the value of discipline to all the students come to this school.
Security
Security is stated as one of the topmost priorities of this school. More than 100 CCTV cameras and 20 security guards note and record the activities of insiders and outsiders in this school.
Experience of 34 years
Founded in 1986, CSKM has gained more than 30 years of experience while making the career of thousands in this school. Most of its teachers are teaching more than 10 years in this school.
Modern Hostel Facilities
The modern equipment in a school or hostel helps students to study and grow better for sure. The CSKM's hostel facilities are equipped with all modern things like centralised cooling facilities, WiFi, 24-hour electricity supply, all essentials in rooms, etc.
Inclusion of sports & extracurricular activities
Sports and extracurricular activities bring discipline, healthy body & mind, and happiness in students' life. Involving in sports and extracurricular activities brings an evolution in students' management and leadership skills.
Bringing all the above qualities together is the reason for CSKM's huge success. All these reasons make CSKM one of the best boarding schools in Delhi & NCR.
Related Post :