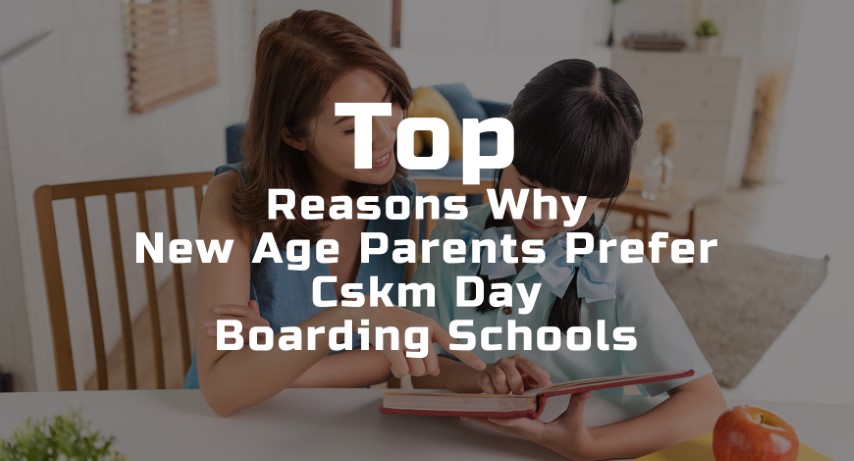 Top Reasons Why New Age Parents Prefer Cskm Day Boarding Schools
CSKM Public School
2021-09-10 04:05
Since ancient times, India has had a Gurukul system of education. It's clear to see the appeal of a day boarding school admission 2021 and why so many parents in the twenty-first century choose it. With the rise of the nuclear family and both parents working, a day boarding school in Delhi provides a safe and caring environment for youngsters. Parents may focus on their careers and finish their tasks before picking up their children from school because they are in good hands and on school grounds for extended hours.
We've highlighted seven reasons why millennial parents select day-boarding schools in this blog.
Working parents will appreciate the longer hours: -
As you may be aware, parents must participate actively in-class activities, homework, and other school responsibilities. However, if you are a working parent who works long hours, you may not have much time to spend with your child. Teachers assist students with homework, projects, and other class responsibilities, making day-boarding schools a perfect alternative for working parents. As a result, you won't have to worry about school assignments when you pick up your child from school.

You can read also - Boarding School in Delhi NCR in 2021-22 ~ Admission Open from Nursery to Class 12th
After school, children receive personalized, one-on-one attention: -
The majority of students leave after regular school hours have ended. The day-boarders remain on campus, but they are normally in small groups. This permits lecturers to interact with kids on a one-on-one basis. All problems and queries are answered, and busy parents no longer have to worry about finding home tutors or sending their children to after-school coaching programs.
Good facilities for kids who want to participate in a variety of activities: -
Day-boarding schools in Delhi take a different approach to schooling. Children are encouraged to participate in a variety of extracurricular activities in addition to excelling in a rigorous academic setting. After school, children can take advantage of the superb sports facilities to get some much-needed exercise. Day-boarding schools provide pupils with a wide range of activities, including sapling planting, indoor and outdoor games, performing arts, athletics, and debating.
A sense of responsibility and self-reliance is taught in children: -
When it comes to teaching children morals, day-boarding schools function similarly to boarding schools in Delhi. Even if they are not supplied with lodging, children learn to care for themselves because they are away from home for long periods. They eat and take care of their nutritional requirements. They learn fundamental skills such as keeping their items organized, completing assignments, and caring for their belongings.
Grow up with strong moral ideals and a strong sense of self-discipline: -
Children who are left alone and without adequate adult supervision tend to wander. This is due to a lack of appropriate guidance at the appropriate moment. If children are allowed to stay at school for longer periods, they acquire discipline since they are required to follow regulations at school. This becomes a part of their lives sooner or later.

You can read also - 5 Facts That Help You Choose Between Day Boarding School and Boarding School
Cskm day boarding School is about more than simply academics; it is also about holistic learning. In the mornings, students do yoga, and although advanced classrooms educate them on how to be successful, essential human values are taught to help them become better people and citizens of India.
Related Post :