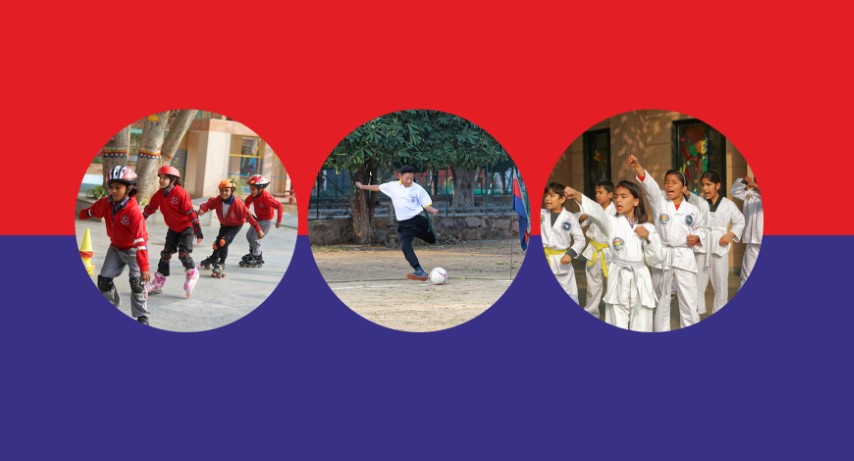 How extracurricular activities play a vital role in developing a brighter future?
CSKM Public School
2020-07-23 04:14:33
The era has gone when academics were the only scope students had in their lives. Now all the primary, secondary, and senior secondary schools started giving equal importance to the extracurricular activities and sports. Students can explore their interest by participating in any of their favourite activities.
Extracurricular activities have become an important part of the schools' and colleges' curriculum across the world. These activities are as much important as academic growth. From entertainment to enhancing different skills like management, leadership, and sportsmanship, many things get improve due to the inclusion of extra-curricular activities.
Here are some of the major benefits students get from extracurricular activities:
Better Social Connection
Participating in extracurricular activities bring you closer to the new people and allows you to share your thoughts with them. It surely makes a better connection between you and your classmates.
Mind Relieving
Academics bring a mental burden on every student's mind. To relieve this burden, students must participate in extracurricular activities like theatre performances, singing, and dancing. It gives them a feeling of ultimate joy because now they can share their thoughts that are not related to academics.
Exploration of hidden talents
This is not necessary that academics are the only interest you have. Students can try their hands on different activities like singing, acting, dancing, etc. Participating in these activities may help them find their extreme potential in any of those activities.
A stronger mind
Your mind becomes stronger when you choose different platforms and fields to perform. You can do better in any of those fields and failure in any of those doesn't burden you much because at least you have one thing that you are doing your way.
One of the best boarding schools in Delhi, CSKM provides a dedicated platform for choosing from the vast range of extracurricular activities. The school is located in Aravalli hills, little far from the bustling area of Delhi. Coming to the security part, 100s of CCTV cameras and security people keep their eyes on most of the activities of the students.
Related Post :