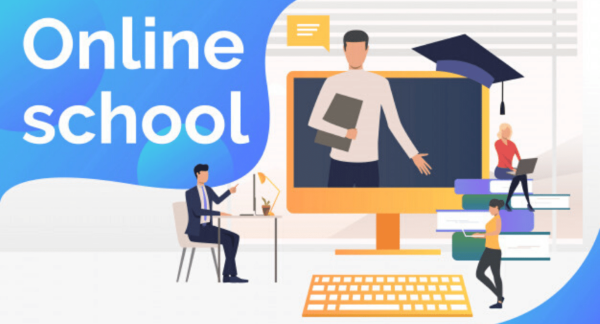 What are the five facts you need to know about from online classes?
CSKM Public School
2020-06-15 01:07:23
Online learning has come into existence due to the present situation of the covid-19 pandemic. All schools, colleges, and other educations institutions have started giving online classes to stop the spread of coronavirus.
There are different modules and ways of providing online classes to the students.
Here are 5 major things that students need to know about online classes:
You don't need to be a techie person in order to join an online class
To join an online class, you don't need to be a tech-savvy guy. All you need to follow simple instructions like installation of internet applications to join online class over your computer, laptop or mobile.
You can talk, see, and question to your teacher during online class
Like physical classes, you can see, talk, and interact with your teachers or professors over any issue regarding lectures. You can ask questions and share your thoughts during online class as both sound and mic are enabled in the electronic devices during the class.
It offers you the flexibility of timing and place of your choice
You can ask your teacher for flexible timings and choose your place as per your comfort at your house, all because of the online classes' module.
Online classes are the same as physical classes
Like physical classes, you can fully concentrate on the information shared by your teacher. Also, you can interact with them for your queries and doubts.
You can record online classes
This is one of the best pros you get from online classes. You can record these online lectures in order to understand and study them later as per your comfortable timings.
One of the best day boarding schools, CSKM if fully dedicated to pursuing online classes to catch up with their students. Everything is simply scheduled and arranged to provide fluent online classes at CSKM primary and senior secondary boarding school.
All its teachers have shown their dedication to coming forward for online classes from their homes. The school records their attendance of lectures with the help of students and parents. The school's staff is constantly in the touch of parents to ensure the study of students through online classes.
Related Post :