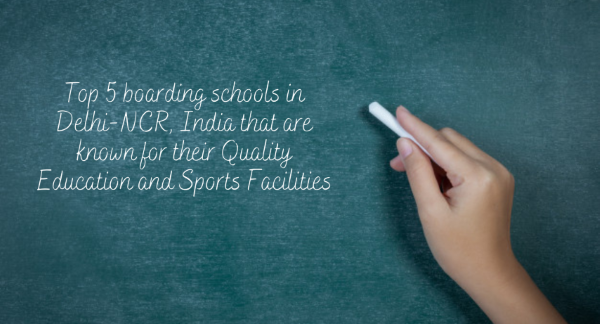 Top 5 boarding schools in Delhi-NCR, India that are known for their Quality Education and Sports Facilities
CSKM Public School
2020-12-04 02:00:55
Selecting a school for children is one of the most difficult tasks for parents. They look into many factors such as hostel facilities, faculty, academics, and fee module before finalizing a school, particularly in Delhi NCR. According to a report, parents like to send their child to a boarding school instead of a day boarding school for quality education.
A large number of parents prefer boarding schools as they facilitate development of self-discipline in students who stay in shape with good sports facilities and quality food. You may have noticed that students who pass out from boarding schools have a better sense of responsibility and are more independent decision makers.
Look at the list of the best 5 boarding schools in India that offer world-class facilities and quality education:
Convent of Jesus and Mary, Mussoorie
Widely known as CJM Waverley, Convent of Jesus and Mary is a girls' boarding school. Founded in 1845, the school is open for both Catholic and Non-Catholic students. The CBSE school is located 6,500 feet above sea level and it is known for its well-organized education programmes and world-class facilities.
Scindia School, Gwalior
The Scindia all-boys' boarding school has achieved a great reputation across the world and it has been ranked as one of the top boarding schools for boys in India. The CBSE affiliated school is located on the beautiful Gwalior Fort.
Established in 1986 by Col P. S. Satsangi (VSM), CSKM is a co-educational, boarding and day boarding CBSE school in South Delhi, known for providing high-quality education and inculcating discipline in students. Located in Aravali Hills of Delhi, CSKM is a renowned boarding school from Nursery to 12th class, in lush green 15 acres where students excel in sports and extracurricular activities besides academics. Logon to CSKM.com
Mayo College, Ajmer
Located in Ajmer, Rajasthan, Mayo College is one of the renowned boarding schools in India. It offers a great combination of education and sports to develop the overall skills and personality of the students.
The Doon School, Dehradun
Not only in Delhi/NCR, but The Doon School has also been ranked as one of the top school performers across India. This is one of those few schools in India, which offers A-Class education in IB, ICSE, or IGCSE board. You can logon to the official website of the school at doonschool.com.
Before finalizing a school for your child, you must visit the school to reassure the facilities described in the prospectus.
Related Post :